We provide standard as well as custom, one of a kind, signs to the Railroad Industry and strive to offer the best in quality of our service, material and workmanship. Our signs are 100% made in the USA, using American made materials in all but a very few instances where those materials simply are not available made in America.
This is our new 28,000 sq' facility, with it comes more capabilities. We have a full machine and fabrication shop to meet you sign needs.  Stop by and check it out.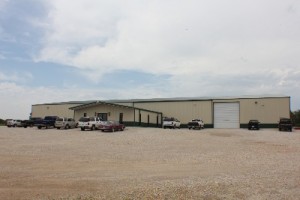 In 1996 BNSF began a re-identification program for signaled crossings corporate wide, we were fortunate in being chosen as sole supplier for those decals and have enjoyed a great working relationship ever since.
Through that relationship we now supply many other Railroad Companies directly, or indirectly via their respective Sub-Contractors.
We offer fast turn around, quality materials and workmanship and consistant accuracy in the information provided on your signs.
We are now inside the sign shop!